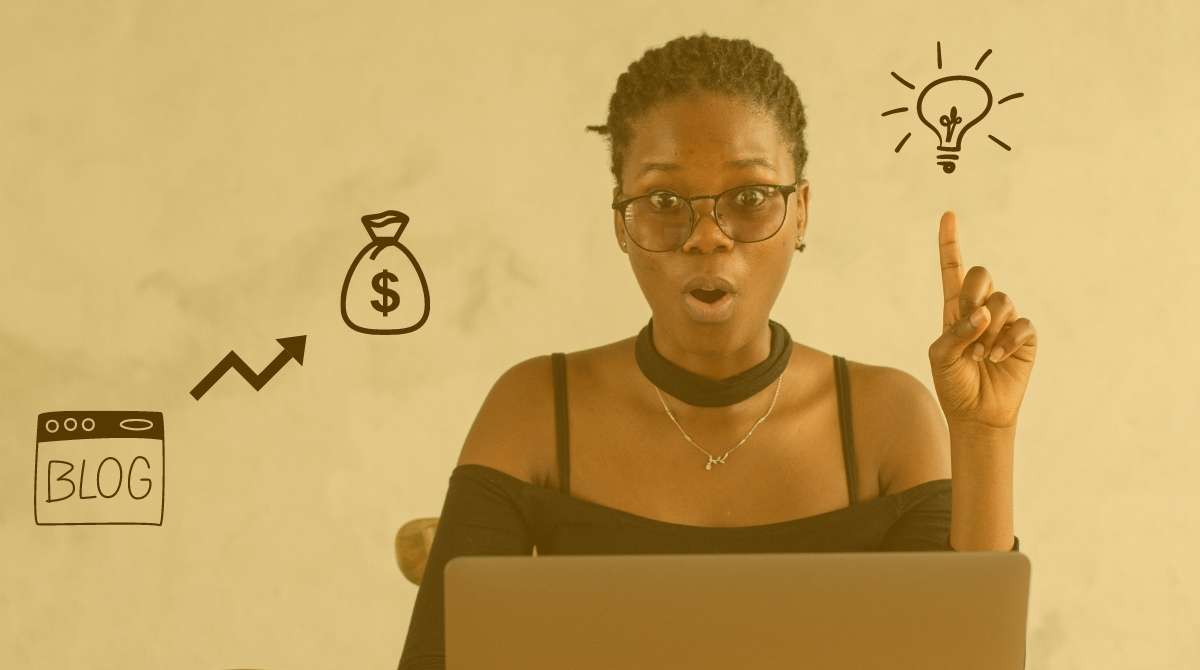 Potentially Profitable Website Businesses To Start in Botswana
The world is constantly changing, and so are the business opportunities. What worked a few years ago may not work as well now. As a result, it is critical for entrepreneurs to stay current on business trends in order to make informed decisions about which businesses to launch. In this rapidly evolving digital era, there are numerous business opportunities for entrepreneurs to pursue in Botswana.
In this article, we will look at some of the potentially profitable website businesses that can be started right now in Botswana. We have only focused on website-based businesses ka gore it is one of the niches in which we are knowledgeable and can speak confidently ko Lephutshi Developers. We've also included a few examples of how to monetize each business idea, and we'll keep adding more as we find them, so make sure you subscribe to our newsletter so we can keep in touch with you via email ka new updates and articles. So let's get started.
1. E-commerce: selling online
The most obvious is e-commerce, which involves selling goods through online services or the internet and couriering (shipping) them to the customer. This is one of the fastest growing business models and can be very profitable if adequate market research is conducted, ke gore finding (or creating) a product to sell that is in high demand or a new product that solves the majority of people's problems mo Botswana.
Selling online may appear complicated, or you may believe it is not for you; mme, there are various types of e-commerce, one of which may be a perfect fit for you. Just go through the different types of ecommerce below o tlhophe e go siametseng.
Single vendor ecommerce website
This is an ecommerce store where a single seller sells to a large number of customers. The single vendor ecommerce website, also known as a stand-alone website, does not offer a diverse range of products, but rather only those from that specific seller. Nike store, for example, and Nako Timepieces, which only sells niche products, Nike only sells Nike products and Nako Timepieces sells their watches.
One advantage of a single vendor ecommerce website over a multi-vendor ecommerce website is that you have more control over everything and it is easier to manage. Because you are the only seller on the website (which makes it less competitive), costs such as marketing are minimized while profits are maximized.
Multi Vendor ecommerce website
A multi-vendor ecommerce website is an online store where multiple sellers sell their products and services to multiple customers. When a sale is made, the multi-vendor website owner/administrator receives a commission. Amazon and Skymart are examples of multi-vendor ecommerce websites.
Running a multi-vendor can be profitable because you don't have to own a product or deal with many suppliers; whenever a customer buys from the website, the vendor (seller) is notified via email of which product was purchased and they must ship it to the customer.
When running a multi-vendor website, the only thing you have to worry about is marketing the website to increase sales, customer service, and hoping the vendors ship the products on time to meet your shipping requirements and standards.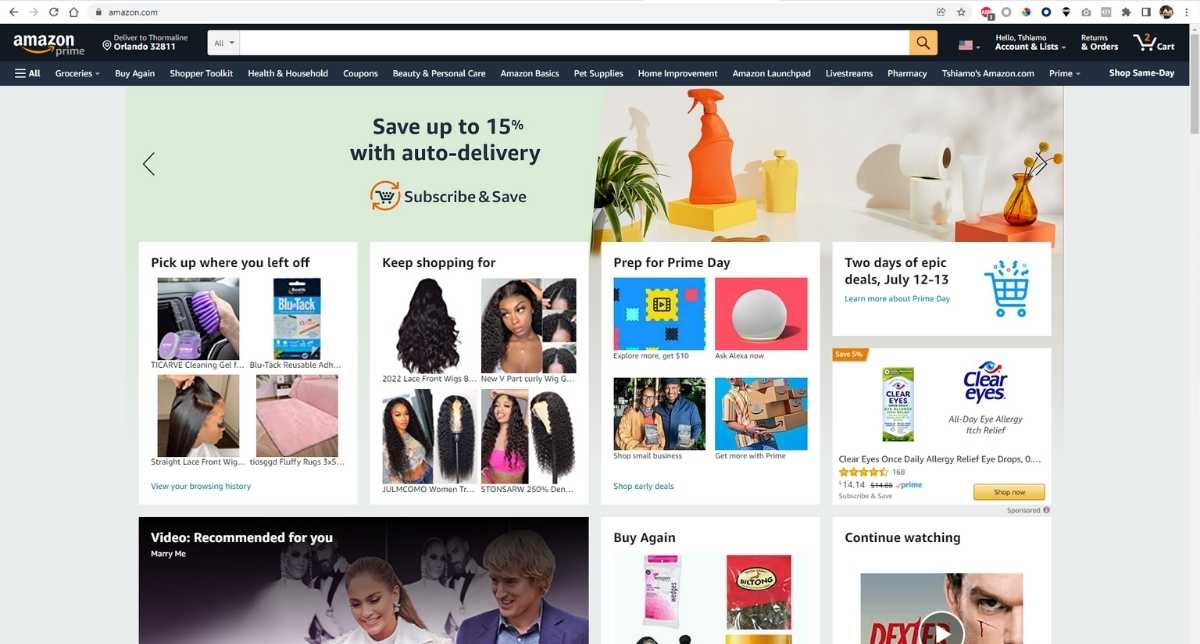 Drop Shipping ecommerce website
Drop shipping is an ecommerce model in which businesses sell products without maintaining physical inventory. It is frequently confused with a multi-vendor website because, like the multi-vendor website, the retailer sells the product to the customer and then passes on the sale to the third-party supplier, who then ships the order directly to the customer on the retailer's behalf.
I understand that it is still unclear, but the following example may help to clarify drop shipping. Let's say you go into Woolworths and find a shirt that you think a lot of people will want to buy, priced at P200.00, you list the shirt on your online store and price it at P250.00, and whenever someone buys it from your online store, you simply go to Woolworths buy it and ship it to the customer, and you've made a profit of P50.00 without actually owning inventory, of course you also have to charge shipping if you want to stay profitable. It gets a lot better and easier if Woolworths has their own online store; all it takes is ordering the same shirt from Woolworths and having it shipped to the customer, all from the comfort of your own home. The good news is that ke gore Woolworths doesn't have to know, and even if they do, it's still fine. This model is suitable for monetizing blogs.
A blog, according to Britannica, is an online journal in which an individual, group, or corporation keeps a record of their activities, thoughts, or beliefs. I like how they used the word "journal" because it can be informative, editorial, or promotional. What you're reading now is a blog about monetizing blogs; a newspaper is technically a blog, but its articles are more factual and up to date.
So wetsho motswana If you're good at writing, you should think about becoming a blogger. The good news is that you can blog about anything. Below are some blog examples you might want to start, and after that, there are ways you can monetize them, or make money from them.
Storytelling Blog (fiction Blog)
If you're a good and creative writer, like the author of Two Wrongs In Maun, you can start blogging your stories and publishing them on your website. The main advantage of blogging over social media posting is content organization; you can easily segment your content into categories that are easy to read and follow.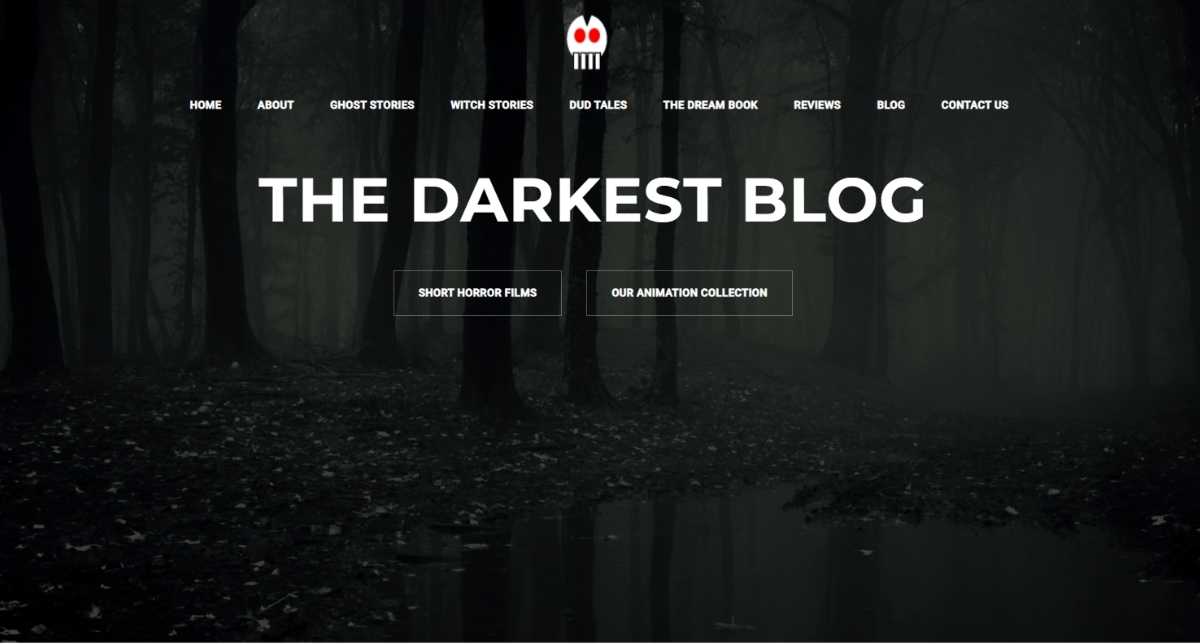 Recipe Blog
If you like to cook, this is the one for you. You'd be surprised how many people look up recipes online before cooking; I do it occasionally. Choose a perfect niche for your audience and incorporate videos within the blog to make it more intuitive.
Travel/Tourism Blog
Botswana is known for its wildlife and most amazing destinations such as the Okavango, and this is one of the most profitable niches to enter. People all over the world want to visit and learn more about Botswana, and more people will be googling about Botswana once the Newcastle sponsorship deal is finalized. That's how blogs like
The Crazy Tourist
make money, because they're search engine optimized for people looking for places like Botswana.
How To Monetize Your Blog
This is a type of performance-based marketing in which a company compensates one or more affiliates for each visitor or customer brought in through the affiliate's own marketing efforts. This is done by using tracking (referral) links, and whenever a blog reader clicks on the link and makes a purchase, you earn a percentage of the sale. For example, if you run a travel/tourism blog about places to visit in Botswana, you'll earn a commission every time a blog reader clicks on a hotel referral link (within your blog post) and books a room. Simply contact one of the major hotel franchises, such as Cresta Hotel, and negotiate how much they will pay for referrals. A well-optimized blog evergreen post can generate a significant amount of passive income in this manner.

Traditional Banner Advertisements (Ads)

These are image-based advertisements that are among the most popular forms of online advertising. The entire purpose of these types of Ads is to promote a brand and direct visitors from the host website (in this case, your blog) to the advertiser's website. Big corporations like Orange Botswana and/or Mascom need clients to generate revenue; if you have a high and consistent traffic to your blog, approach them and show them your Google Analytics report on how much traffic you have monthly; trust me, they'll pay enormous amounts of money just to be in front of your readers' faces. The good news is that it does not have to be just one company; it can be a group of companies as long as they are not in direct competition with one another.

Dropshipping:

I've already defined and described how dropshipping works on ecommerce websites, but I'll assume you just jumped to this part of the blog because it makes sense or struck your interest. Drop shipping is a type of retail business in which the seller accepts customer orders without keeping stock on hand. To fully explain how you can monetize your blog with dropshipping, let's say you run a recipe website. You can combine traditional banner ads with dropshipping within the same website, and dropship all the appliances used to complete a specific recipe. For example, if your recipe calls for the use of an air fryer, you can obtain a price for one from a game store and sell it at a higher price on your blog, and whenever a blog reader purchases one from you, you use the same money to purchase it from the same store, ship it to them, and keep the difference (profit), essentially reselling it with a convenience fee.

This is essentially selling advertisement (Ads) space to Google and receiving payment for Ads displayed on your website. When someone sees the ad and/or clicks on it, you are compensated for that action (Pay per click Advertising). The advantage is that the ad price fluctuates based on the interests of the target audience, the type of ad, and Google algorithms. Many marketers use Google display ads to reach their clients' target audiences, and this can be an excellent way to generate passive income. Let me give you an example of how you'll make money from your blog: you have Google Adsense set up on your blog, and I, a web developer (marketer), advertise my web development services on your website through Google; when your blog readers click on it, Google charges me a fee (pay per click), of which a certain percentage goes to you.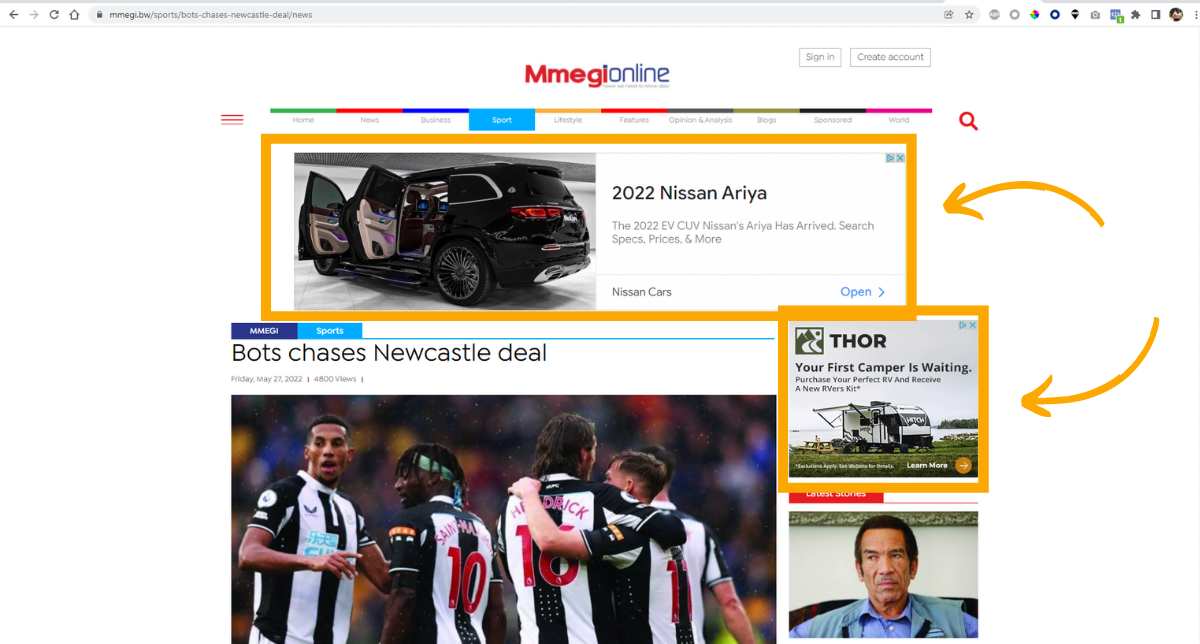 3. Selling Online Courses (e-Learning)
For those who have spent time acquiring knowledge or learning a skill, turning that knowledge or skill into an online course can be a fantastic way to earn a profit, diversify your income, and share your passion. There are many people in Botswana who want to know and learn the skills you've acquired, and selling an online course can be a profitable way to generate passive income, especially because online courses can be learned from home, at your own pace, and Botswana's internet connectivity is improving, so you should take advantage of that.
How? Simply create a curriculum, record videos for each section of the course, and publish them on your website or on e-learning marketplaces like Udemy and Dithutong. This can be beneficial for teachers because it allows them to create a revision course of what they already teach and sell it to parents who are serious about their children's education, that is if your employer allows. The benefit of a good course is that it is evergreen (doesn't change much yearly), and can only be updated when the Botswana curriculum changes.
You can also earn more money from your e-learning website (if you own it) by dropshipping books, traditional banner Ads, and other methods.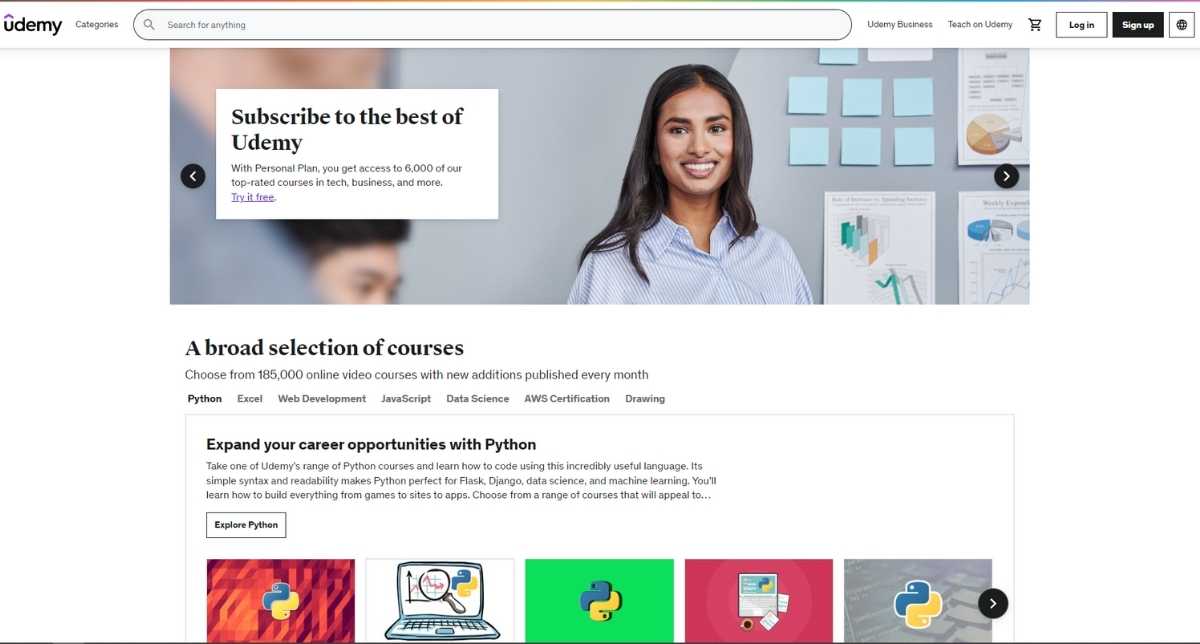 A job board website is a website where job seekers can post their resumes/curriculum vitae (CVs) and employers can post job openings. When managed and run properly, this type of website can be very profitable. The benefit of running a job board in Botswana is that there is a high unemployment rate and a large number of job seekers, so you won't have to worry about traffic to your website. Indeed and Jobs Botswana are two popular examples of job board websites.
You can monetize it by offering additional services such as coaching and assistance with resume writing, cover letters, and interview skills. You can also embed traditional banner advertisements and Google AdSense to generate revenue to sustain the website, because, as previously stated, a job board guarantees enough traffic to persuade a well-known company to advertise on your website.
A freelance marketplace website is a two-sided platform where businesses can find and hire individual specialists for specific jobs, and freelancers can apply for open positions if their skills match the requirements. Contractors work mostly remotely with their employers, well, of they choose to. Upwork and Fiverr are two examples of such websites.
These types of websites are becoming increasingly popular and would be ideal for Botswana due to our skilled labor. You should look at the skillranker website, which is run by the Botswana Digital & Innovation Hub, to see how many app developers, coders, and other tech-related professions we have in our country. It does not have to be tech related too.
This type of website makes it extremely easy to hire a specialist because it allows you to filter based on what they do, reviews on projects they have completed, and how much they charge per project or per hour all within the same website.
You obviously want to make money off of it, right? When a project is completed, an employer can transfer payment to a contractor within the platform using a built-in payment gateway. As a moderator or website owner, you can receive a modest commission for acting as a sort of middleman between the employer and contractor. Yes, you have guessed it, you can also generate passive income through advertisements too, traditional banner ads specifically.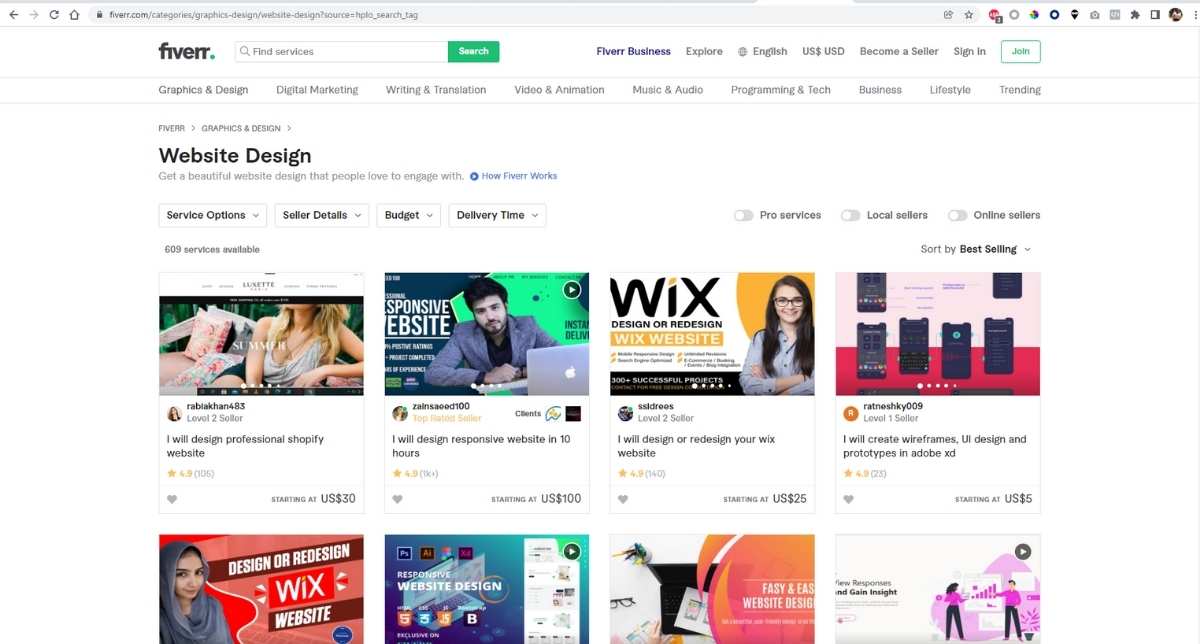 6. Consulting Business Website
A consulting website is basically a business website. consulting companies provide expert opinions, analysis, and recommendations to organizations or individuals, based on their own expertise or niche. The website serves on providing information about the consulting firm, what they do, how to get started on their services, and how to contact them and you location.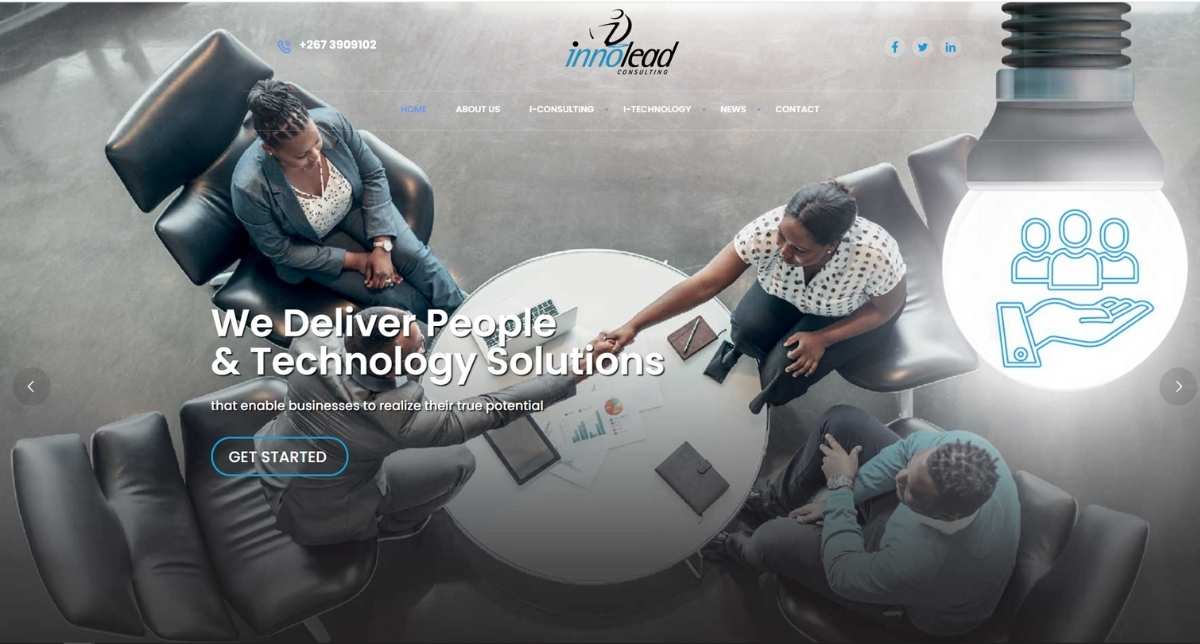 While there are numerous website business ideas to consider, some of which we did not cover in this article, consider your interests and passion when selecting one; the last thing you want to do is lose motivation while running one. Take your time deciding which one to pursue, conduct market research, and don't be afraid to try new and different things.
Another thing to keep in mind is that, like any other business, running a successful business website requires hard work and patience, but if you stick with it long enough, you will succeed. They, like any other business, require effective marketing. A well-optimized website can acquire clients organically; however, combining that with other forms of traditional marketing and digital marketing is essential.
After deciding on a business, feel free to request a quote to have your website designed/developed and maintained by our team. Keep in mind that we also offer digital marketing services such as pay per click advertising and email marketing to continue serving you and bringing you the best clients for your company. Thank you for your time, and we hope this article helped you in your search for the ideal business website. If you have any questions, additions, or comments, please leave them in the comments section of this post or contact us.
From us at Lephutshi Developers, re a leboga and have a fruitful day.